Welcome to my colourful world!
My name is Justina and I (currently) live in Scotland with my three young children, my son and two daughters and I love having fun with yarn!
I say "currently" because I hope to live off grid one day (at least part-time), go on an adventure and travel the world in an RV home on wheels.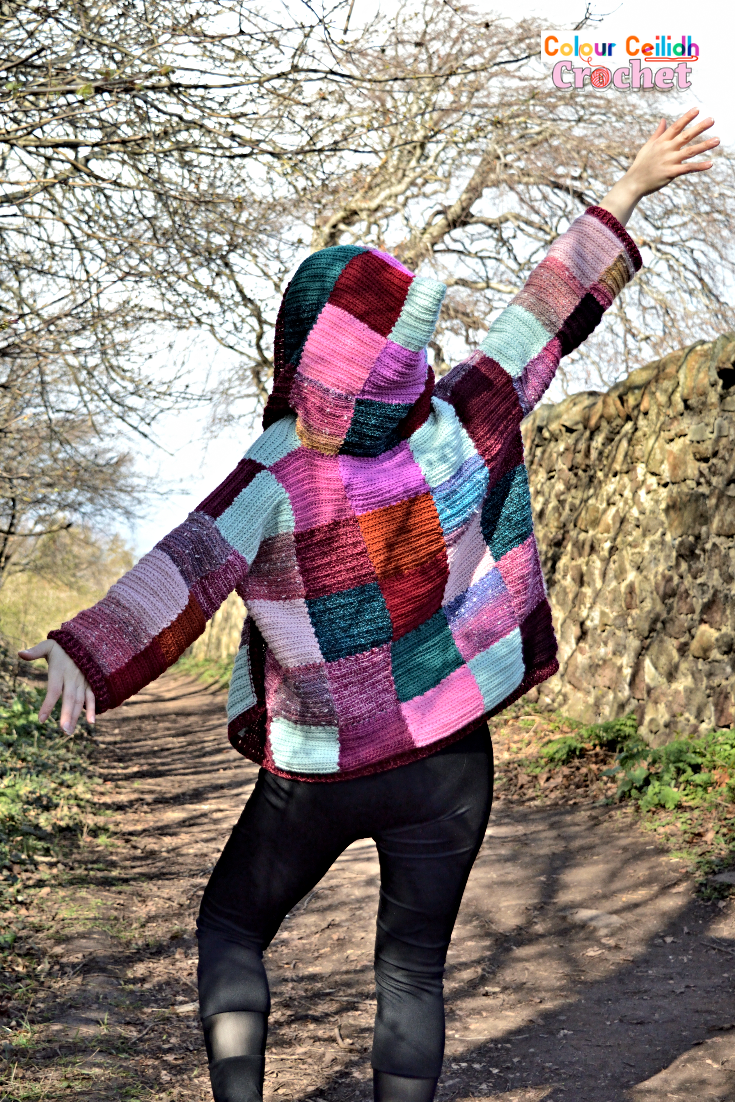 This crochet patchwork hoodie is a hooded cardigan made with simple crochet squares. This pattern is a beginner project because the squares are made using a single stitch – half double crochet. Jog – or go for a walk – in style with your new crochet patchwork hoodie.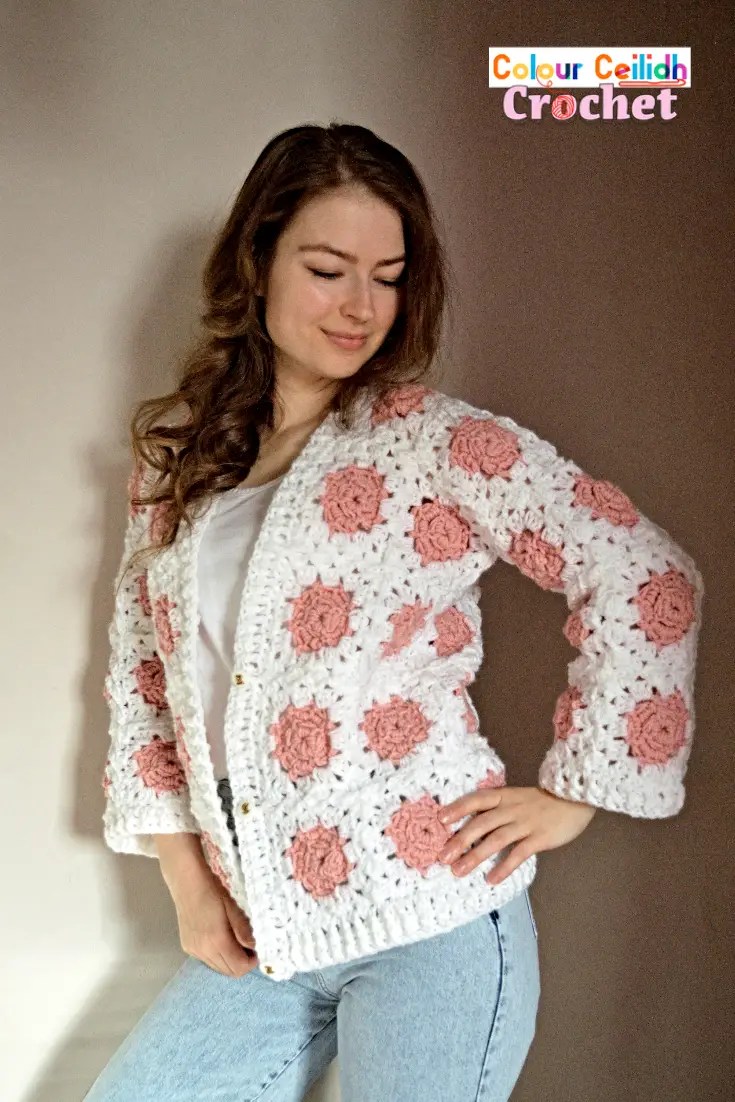 Have you ever looked at a blanket and thought, I wonder what it would look like as a cardigan? (LOL) I like blankets, but I probably like making cardigans more! I've seen lots of beautiful flower granny squares in blankets, but for a while now I wondered what kind of flower square I'd like to wear as an item of clothing. Well this is my answer! I chose the classic English rose.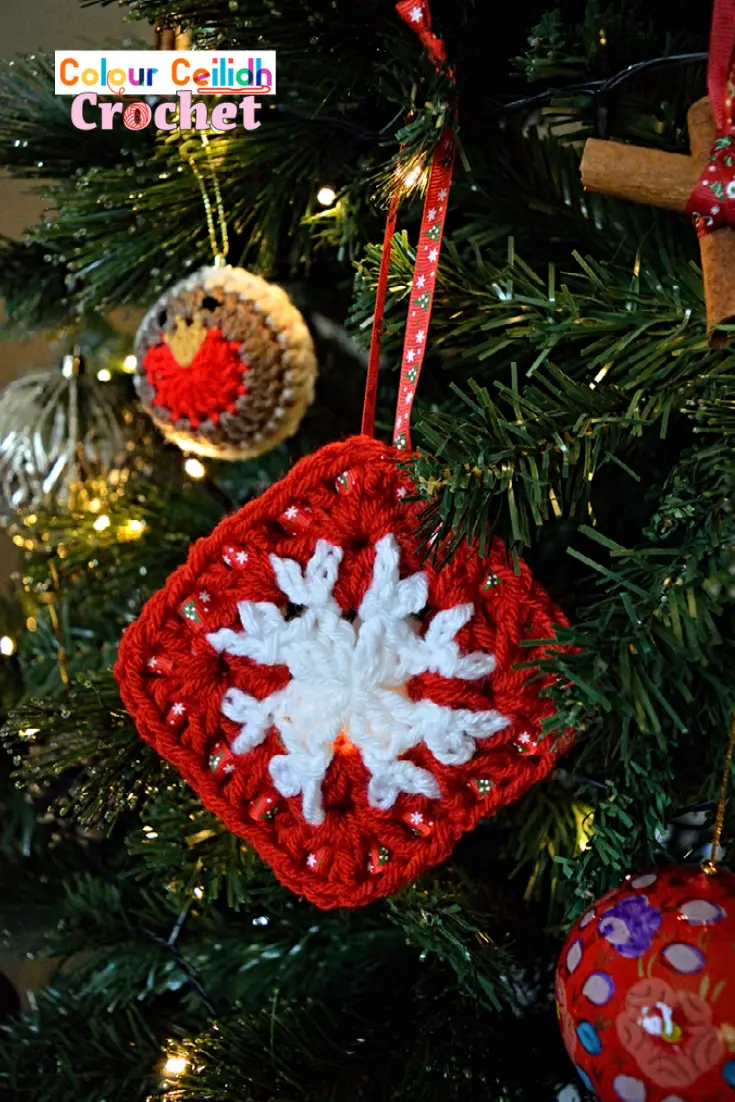 This easy crochet snowflake ornament is quick to make, is suitable for beginners and requires no starch! Now that's my kind of snowflake. Simply make it & hang it! This crochet snowflake ornament is made with two easy snowflake granny squares laced together with a ribbon and is part of my Christmas crochet patterns collection. A YouTube video tutorial is also available to aid you with making the square as it's a part of the crochet snowflake hat & cowl pattern.