If you are looking for a stash busting and fun Halloween crochet project then this lap blanket is for you!
Crochet Blanket "Starry Halloween Night": In The Beginning There Was A Magic Loop
The Inspiration
The inspiration for this blanket was probably a big pile of unwanted yarn!
Do you have a bunch of yarn that you sort of quietly ignore and push aside every time you look through your stash? The kind of yarn that you think is too bright, too ugly or doesn't match the other colours that you have, or you're simply just never in the mood for it?
Well that happened to me.
As I would rummage through my big bursting bag of yarn over the last few years, there would always be a certain selection of yarn that would never get picked. Perhaps I have too much yarn!
As it turns out, some of those colours were orange and warm (orangey?) yellow. Hmmm and I thought I liked bright colours?
I had 7 balls of various shades of orange, 2 balls of yellow and a ball of brown. I began to think what I could make with these colours. Various images of possible crochet projects were running through my head when I finally realised the obvious. These colours remind me of autumn!
And I had wanted to crochet something for Halloween, so why not roll these two ideas into one and make a decorative Halloween throw or blanket that's not too spooky so that it could also be used throughout the autumn without being obviously Halloween-y but playful enough to make you look forward to Halloween!
More About The Yarn
Halloween is a somewhat new holiday to me as I never celebrated it until I moved countries and had children. You can find out more about me here.
Nevertheless, thinking about what colours meant Halloween to me, I came up with orange, purple, some green and some brown. Here's what I found in my stash: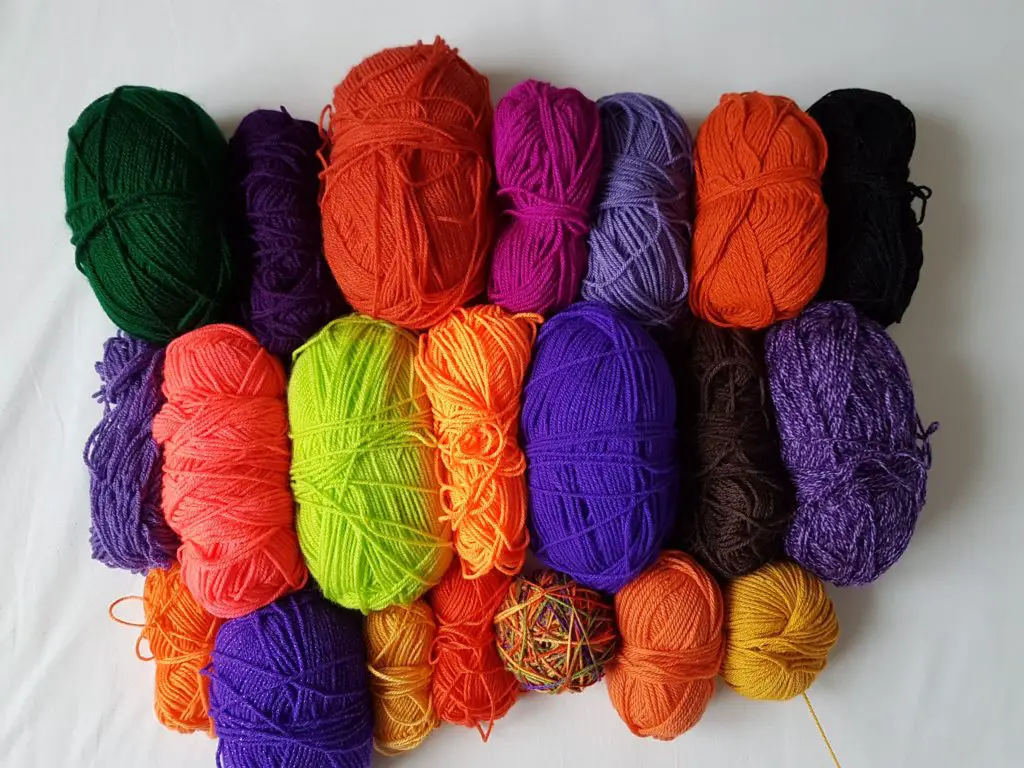 Looking at my pile of yarn I have chosen for this project, I noticed some yarn is a bit thicker and some yarn is a bit thinner. When I tried to match the right crochet hook to it, I decided to go with the hook that matches the thickest yarn to avoid crocheting too tightly. I'd say most of my yarn was probably suited for a 4mm hook (US G/6), at least that's what it always says on the label whenever I look, but I went with a 4.5mm (US 7). I've never actually tried crocheting with a slightly larger hook before as I've always went with the recommendations on the labels, but this time I had lost all the labels!
And what a pleasant surprise that was, my motifs turned out to be softer, fluffier, airier, so much more pleasant to handle, and slightly larger of course. I loved it, I should do this more often!
The Beginning
In the beginning… There was a magic loop.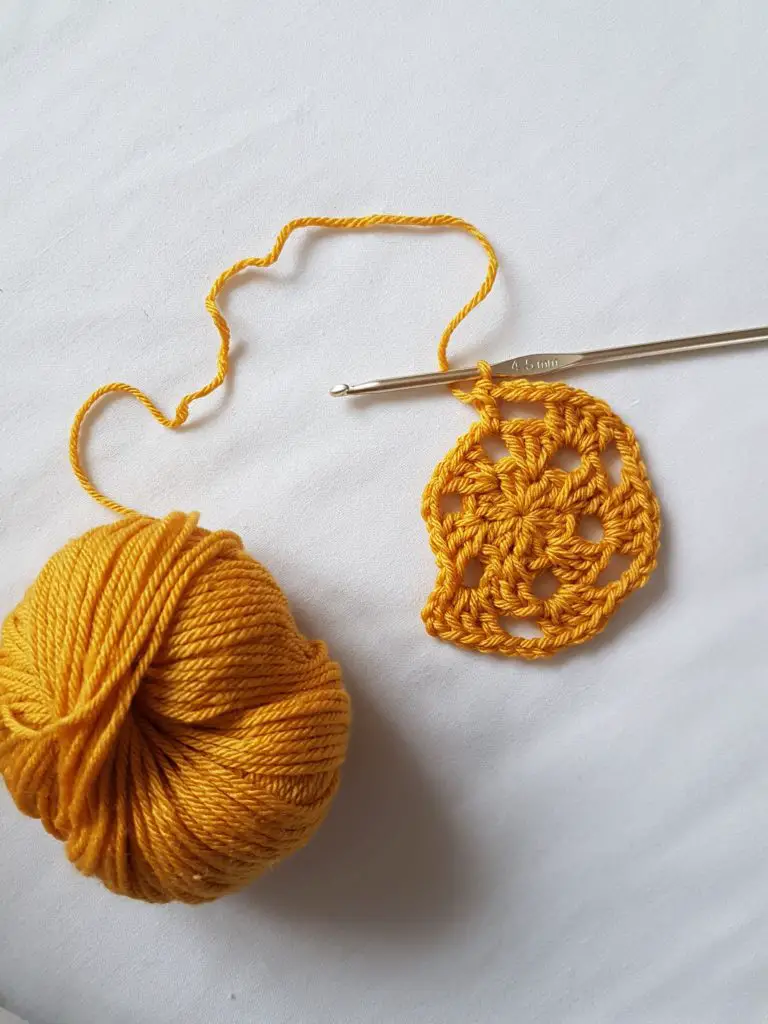 I sat all day trying to come up with a pattern, becoming a little bit frustrated and more and more hopeless towards the end as the last of the daylight was diminishing.
Then as the pinkish-orange ray of the setting sun hit my face, there it was! I finally had it, the beginnings of my first Halloween hexagon!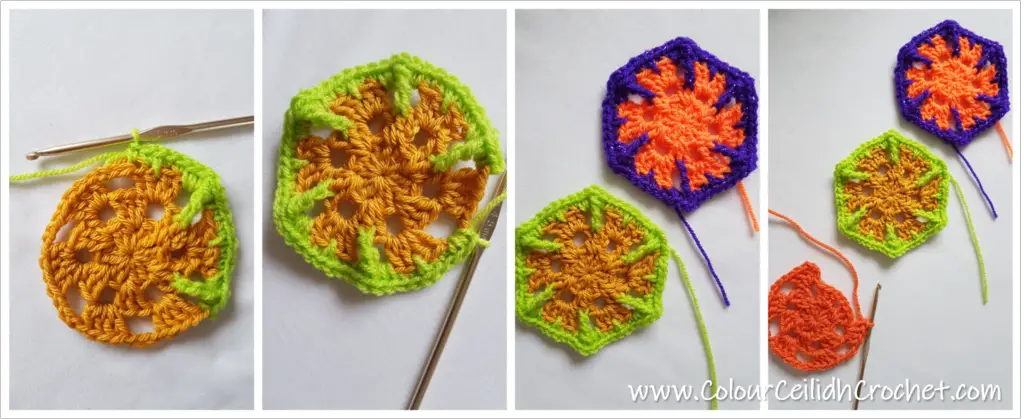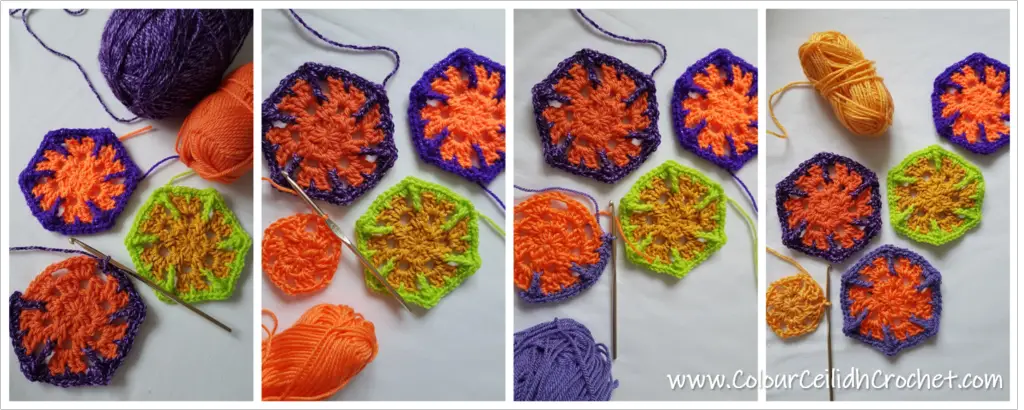 These fun colours remind me of autumn, spider webs, pumpkins patches, brightly coloured Halloween costumes and Halloween sweets.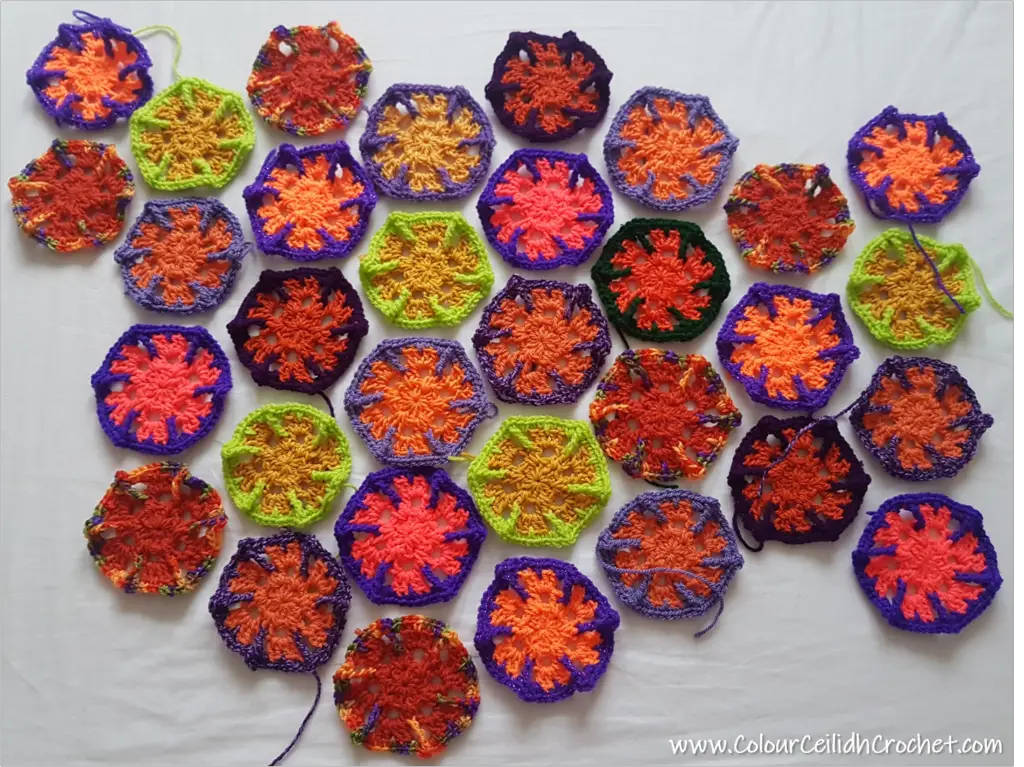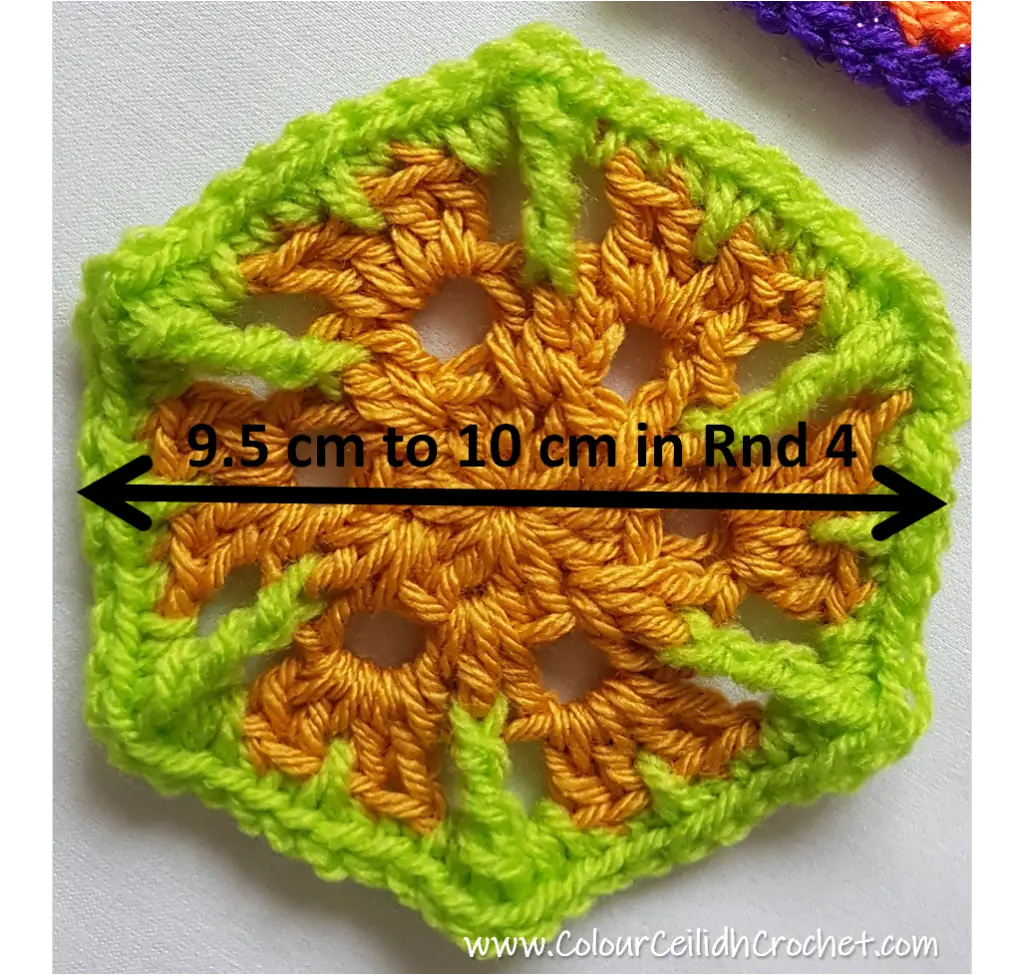 I'm using 20 colours and I made 9 different types of colour combinations. There are 73 hexagons in total in my blanket and each hexagon measures between 9.5 cm to 10 cm after 4 rounds of crochet when measured through the middle point with three hexagon corners on either side of the measuring line.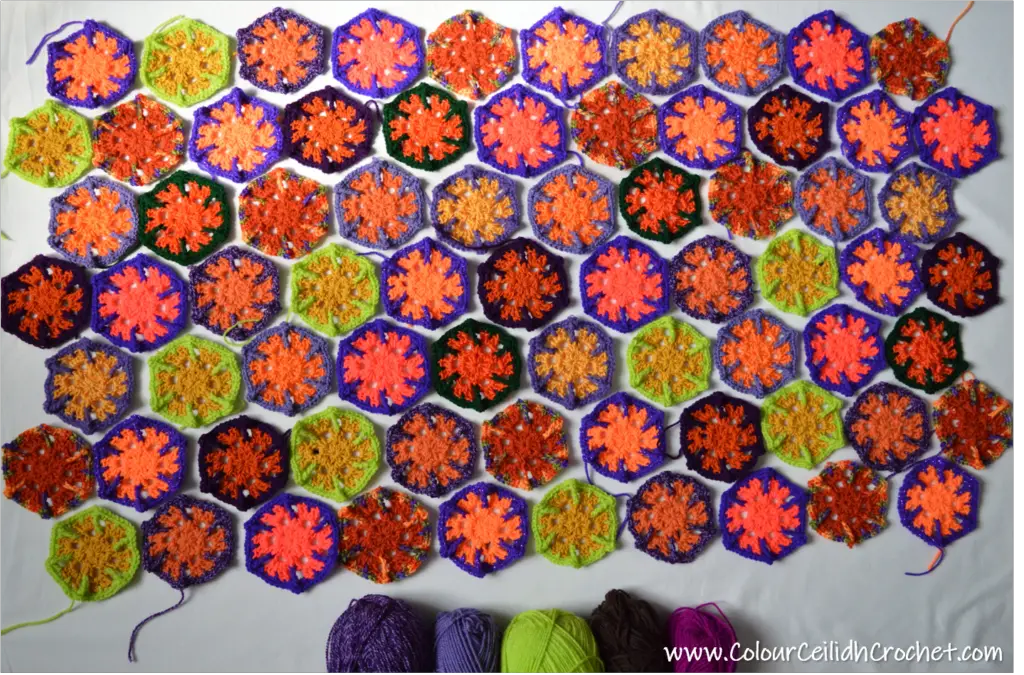 Don't forget to PIN this as well as follow me on Pinterest, Facebook and Instagram to RECEIVE behind the scenes news, and subscribe to my email list for more exciting posts and—
Happy Crocheting!
Justina